We offer a combination of soft and hard shoe (similar to Tap) training from basic level to Championship level
Irish Dance Lessons in Denver, CO
Connolly Irish Dance classes are available for ages 4 years and older.  We offer a combination of soft shoe and hard shoe (tap) training for solo and group dances.  Learn for fun, or learn to compete at the regional, National, and even World level. Our Irish dance classes are high energy, fun filled and educational. Contact us to schedule your first lesson today!
Start Learning Irish Dance Today!
Call Louise to schedule an Irish dance lesson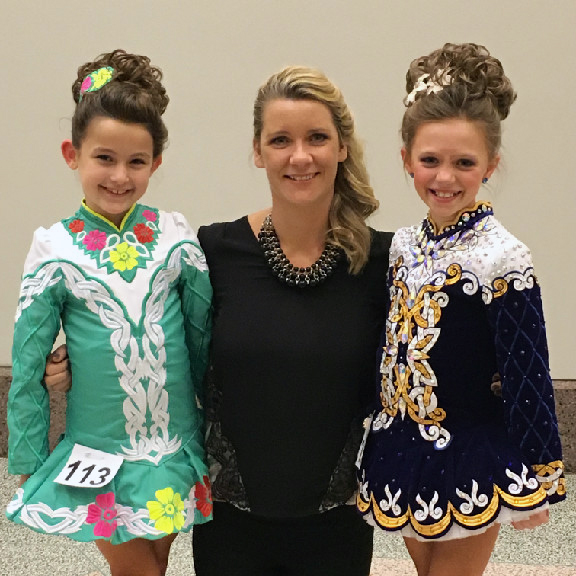 Louise Connolly, TCRG
Owner & Principal Instructor
Louise started Irish dance at the age of 8 with Scoil Rince Oirialla in Dundalk, Ireland. In the following years she claimed the title of World Champion two years in a row, along with Ulster, All Ireland, All Scotland, and British National Champion. After reaching the pinnacle of her competitive career, Louise joined the world renowned Irish Dance show -Michael Flatley's 'Lord of the Dance'. Within her first year of performing in the show, she was given the lead female role of 'Saoirse' and spent the next 6 years touring the world as the lead dancer. Her travels brought her to North America and Louise founded Connolly Irish Dance. Louise has taken both her TCRG & ADCRG exam to become a registered Teacher and
Adjudicator through the Irish Dance Commision in Dublin, An Coimisiuin le Rince Gealacha.